project type Branding, Digital Curation, Interface design
year 2021, 2022

Can art-making be like music-making?
Can we consume visual art the same as we do with music?



R∞pt started from a simple thought experiment: speculating for a fluid space where visual art is made and consumed as music, to propose a new way of understanding art outside of glass cubes or still frames.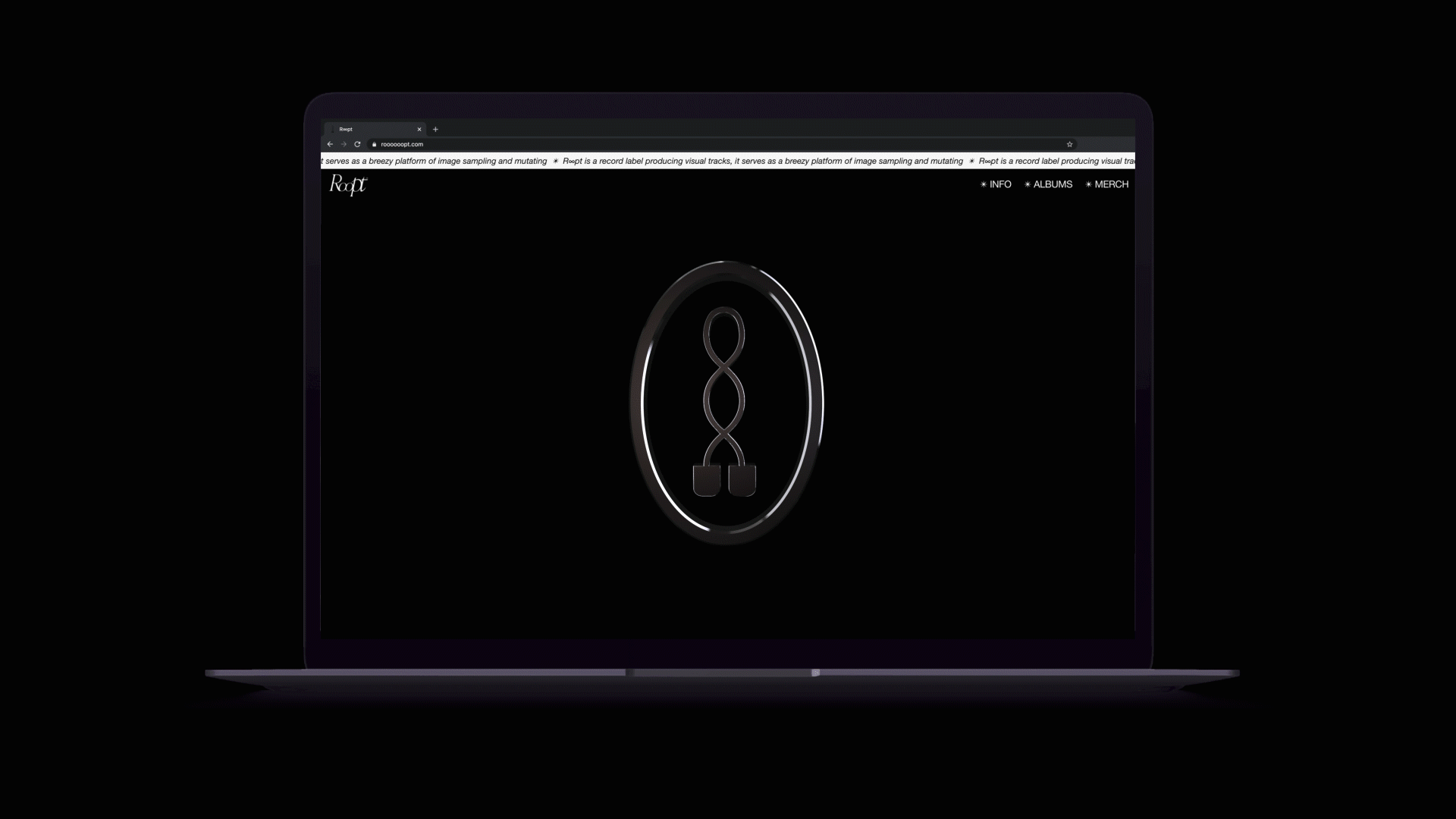 Working in the advertising industry as a creative, I have a special understanding of branding and I always thought that it is incredibly interesting to look into. Branding is similar to how artists materialize their idea into a piece of work. It is the carnification of brand belief through various media to the public. Just like how in advertising, we use the term "territory" when conceptualising the broader direction of an idea, branding territorizes a belief to host various expressions.

By turning a belief into a territory to create more ideas, it has influnced the creation of R∞pt – which believes in a mutated form of art situated between visual art and music. The name of the R∞pt started from the acronym of 'Repeat' (RPT) and added the infinity symbol in between the letter R and P. It indicates that R∞pt is a platform to 'play' the contents. The logo came after the drawing of two separated plants that are conjoined as they grow taller, signifying that it stands for the mixture of two different grounds.


During a residency period under Hot.House, I invited 7 visual artists to release their visual-musical album with
R∞pt
. They were briefed to come up with their albums (under anonymous musician names) with their titled visual works inside.
In collaboration with the experimental local design agency 'Currency', we built a web space for
R∞pt
. It functioned like a dated record shop, where you can stream the album after checking the cover of the album. The webspace mimicked the interface of Spotify or an Apple Music. Viewers could easily 'stream' the visual works, like how they would stream music on the app.
Each week,
R∞pt
released short teaser videos for two albums for a month on social media, and drove viewers to experience the full work on the website.
The related article could be found here


Hot.House website︎︎︎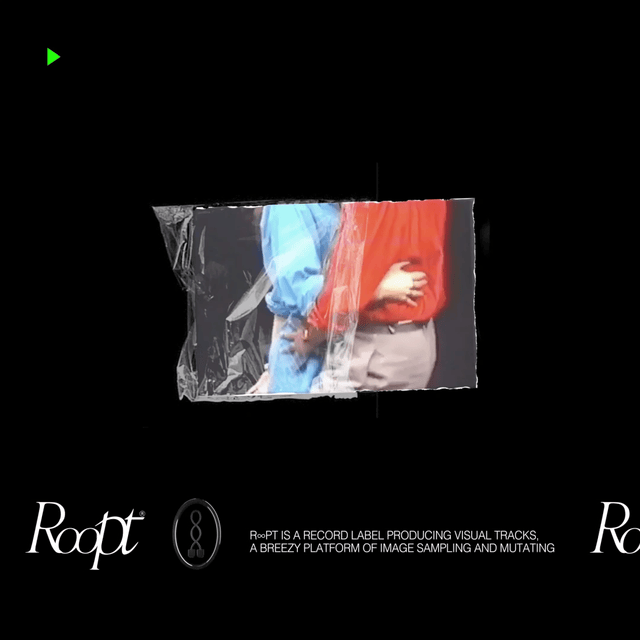 In January 2022, as part of Singapore Art Week, the R∞pt project expanded into streets of Singapore. Onto these giant canvases, I created 3 giant out-of-home films to immerse viewers in the experience of consuming both visual and auditory art.